Mike O'Leary Memorial Avalanche Education Scholarship
Congratulations to James Smith, Jason Severs, John Tierney, Kevin Salys, and Erik Stevens. They are the 2016 recipients of the Mike O'Leary scholarship. They will be attending their Level 2, Level 1s, and Level 3 in 2016!
Johnny Soderstrom Memorial Scholarship Fund seeks to support residents of the Mat-Su Valley in pursuing avalanche education. We highly encourage you or someone you know that is interested in taking an avalanche course to apply.  Click here or email us at info@hatcherpassavalanchecenter.org for more information and an application.
Avalanche education is not always easy to afford and/or travel to. The Mike O'Leary Scholarship is for individuals living in rural areas of Alaska who would like to participate in a formal avalanche course, but are not in the financial situation to afford the cost of full tuition and/or travel to attend a course.
This scholarship is to help Alaskans attend formal avalanche courses: workshops, Level 1, Level 2, or Level 3 within Alaska. Applications are taken throughout the year, with awards announced December 31 and March 31. The amount of scholarship assistance will be determined by number of applicants and the cost of the course they are planning to attend. Preference will be given to Cordovans and other rural Alaska residents.
This scholarship fund is maintained through the hard work of volunteers running fund raising events, and by the generosity of donors. We thank each and every one who gives, keeping this fund sustainable.
Read about past recipients: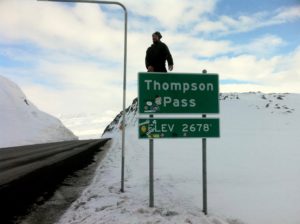 John Tierney, Kenny Lake: "The class taught a wide range of useful skills to use while preparing for and being out in avalanche terrain. It also incorporated the appropriate equipment, like beacons/probe/shovel as well as how to use them in an effective manner. It was a great experience to start establishing a base of knowledge to take with me into the backcountry. A number of the skills taught, like evaluating weather and terrain before going out and understanding the snow conditions while there makes being out in the backcountry very engaging. Not that it wasn't already, but its neat getting to understand some of the complexities and nuances that make the backcountry such a fun place to play. The scholarship was a crucial part of being able to do this class and I am very appreciative of the opportunity it provided. A huge thank you to the folks who sponsor the scholarship. In reading just a little about Mike O'Leary in the scholarship section of the website, you can tell how special of a man he was. I think helping spread knowledge of avalanche awareness is an amazing tribute."
James Smith, Fairbanks: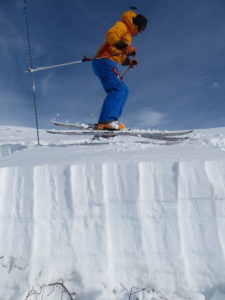 "This award helped me attend an AIARE Level 2 course held at the Lodge at Black Rapids in March 2016. During the course, I was able to expand my knowledge and experience in analyzing snowpack instabilities, reading and interpreting weather information, and how these factors affect avalanche hazards. Additionally, the course provided a great opportunity to practice back-country leadership skills and to network with other driven and talented people within my winter back-country community. I look forward to using my new skills to effectively share observations in the Eastern Alaska Range area. Furthermore, I plan on taking a Level 1 instructor course next year, so that I can continue to contribute to avalanche education in my area."
Read more about Mike O'Leary:
Michael Charles O'Leary died March 8, 2008, in an avalanche on Mount Eyak in Cordova, Alaska. He was 56. A third-generation Alaskan raised in the woods and mountains of Moose Pass, Girdwood, and Anchorage, Mike's trademark grin was as wide as the wild country he moved through with consummate grace and skill.
Mike learned the avalanche business from his snow ranger father, Chuck O'Leary. A keen observer respected for his intimate knowledge of snow and weather conditions, Mike was the avalanche forecaster for the city of Cordova and the Cordova Electric Cooperative. Cordova is a small town surrounded by big mountains. There has likely never been anyone in Cordova who knew those mountains better than Mike. He climbed every peak in the vicinity that afforded lines of descent and skied with a passion that reflected the beauty he found in the mountains. Devoted to teaching others, Mike trained hundreds of snow enthusiasts in avalanche rescue and hazard evaluation.
More than 35 years after Mike first came to Cordova to work a temporary job, it is impossible to walk through town without seeing tangible evidence of his creativity, competence, and energy. One of his favorite projects was the ski hill on Mount Eyak. He repeatedly nursed the ski lift – the vintage single chair from Sun Valley, Idaho – back to health. O'Leary expanded the ski area by 40% when he cut a half-mile trail and opened up the "Dark Side" of the mountain. In a 1998 citation for Cordova's Citizen of the Year award, Mike was touted as the "ambassador of the ski hill" for helping young and old discover the joys of skiing.
Mike not only championed resource and habitat issues but also put his back into physically rebuilding lakeshores and streambeds. Mike's trailbuilding skills were legendary, earning him not only awards but the gratitude of all those who love to hike. At the time of his death, Mike was vice-mayor of the city and a visionary member of the city council.
For Mike, the only consolation to winter's end was that it heralded the approach of fishing season. With his wife and partner of more than 30 years, Michelle Hahn O'Leary, Mike fished commercially in Prince William Sound, the Copper River Delta, and Bristol Bay. His uncanny ability to think like a fish helped to fill not only his net but also those of his partners. "Mike was a natural leader," said one of his long- time commercial fishing partners, "not because he wanted to lead but because we wanted to follow him."
It is not surprising that when, in the early 1980s, Mike and Michelle found the perfect spot on which to build a home, it required that they first build a half-mile trail through the rainforest. With a salmon creek on one side of the peninsula and ocean lapping the other shores, their home is a sanctuary where the light is always changing, and the sea otters are never far. It has been a beacon for family and friends of all ages. All it takes to get a sense of how close they lived to land and sea is a look inside their freezer, reliably packed with moose, deer, salmon, halibut, black cod, and berries of all shapes and colors.
Mike was a balm of kindness to those in need, a trickster who loved to wrestle with children and dogs, a gourmet cook. He made a habit of assuming the best in people and had a heart that knew no bounds. Mike is survived by his wife Michelle, dog Pepper, and a remarkably wide orbit of family and friends who can only strive to incorporate his exuberance and generosity of spirit. Sources: Jill Fredston, Michelle Hahn, Cordova Times