News and Events:
Save the Date! AAIC will be hosting the annual Snow Safety Summit, Thursday

November 6, 2014 – 6-8:30pm BP Energy Center

, Anchorage. This event brings together Snow Safety Professionals and State agencies to assess the state of snow safety in Alaska. Invited guests include Governor Sean Parnell, Legislators from Anchorage, Cordova, Haines, Mat-Su Valley and Valdez plus snow safety professionals from across Alaska. Registration is now open.                 Click here to register.
Snow Safety Professionals, Mark your calendar for the Alaska Snow Safety Workshop. This year's event will be hosted by the Chugach Avalanche Information Center, Friday, Nov. 7th at Alaska Pacific University. Check out http://www.cnfaic.org/ to learn more.
Winter is still a few months off but you can start getting ready now! Think you know Snow? Take this quiz and get 10% off avalanche gear from BCA.
Thank you Ortovox! The donation of three 3+ transceivers will help AAIC forecasters travel safer while collecting snowpack data in the field this coming season. We look forward to sharing our thoughts and experiences with this new transceiver.
Welcome to Summer! AAIC is proud to introduce our new Executive Director, Debra McGhan. Debra officially joined our team as a part-time employee effective July 1, 2014 and is hard at work securing sustainable funding and helping AAIC grow forward. Feel free to contact her by email dmcghan@alaskasnow.org
As of June 1, 2014, AAIC hereby provides public notice that it is our intention to apply for the State of Alaska Snowtrac grant to host AIARE Level 1 Snowmobile safety training in six communities across Alaska. View the full courtesy notice here. Public Courtesy Notice
Winter 2013-14 has come to a close – this does not mean avalanche season is over. Avalanches occur even in summer. Keep your backcountry brain tuned into snow conditions under your feet and on the slopes above you.
Good luck to those attempting big mountains this climbing season! A must read for those interested in the avalanche history of Denali National Park.
Thank you to BCA for allowing AAIC to test the new Tracker III. 

Stay tuned for more 

on this new technology from our forecasters in the field.
We'd like to extend a big thank you to the City of Valdez for support of the Beacons and Eggs event held in Valdez, April 12th. We had a great turn out!
Thank you BIG FAT BUDDHA and all those who made April 5th's event a success. More than $1000 was raised for avalanche education scholarships!
Heli ski guide dies following Haines avalanche March 15, 2014<here>.
AAIC earns the Governor's Special Achievement Award at the 33rd annual Governor's Safety Conference for our work to establish a statewide forecast and education network. Thanks to everyone for your support and work in helping to make this dream a reality. Full press release here: 03.05.14 Press Release
Project Zero (avalanche fatalities) Know the Snow video contest <here>
Want to Learn More?: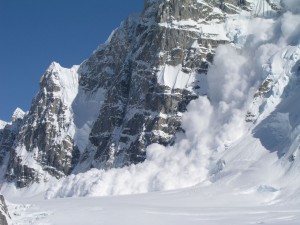 – Check the
Avalanche Courses
page often for classes near you! Find avalanche education opportunities throughout Alaska.
Support your local Alaskan avalanche center – Wear your LIVE TO RIDE ANOTHER DAY hoody today!?: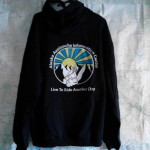 We sincerely thank all of our supporters. Companies and individuals like you are making a difference in how Alaskans think about avalanche safety.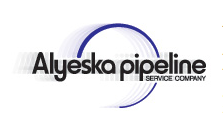 The Alaska Avalanche Information Center supports the Anchorage Avalanche Center, the Cordova Avalanche Center, the Haines Avalanche Center,  the Hatcher Pass Avalanche Center and the Valdez Avalanche Center.
PO Box 911 Valdez, Alaska 99686 907.255.2242