GET THE GEAR. GET THE FORECAST. GET THE TRAINING. GET THE PICTURE. GET OUT OF HARMS WAY!
Latest News and Events:
SPECIAL WORKSHOP featuring Iron Dog and Arctic Man Champion Tyler Aklestad – Tuesday, May 17th at Wasilla High School – Register and learn more now!
ARCTIC MAN WORLD RECORD PARADE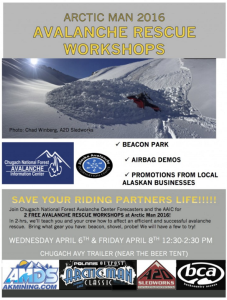 Arctic Man avalanche education opportunities:
Avalanche Rescue Workshops at Arctic Man April 6 & 8
Special training with Iron Dog and Arctic Man champion Tyler Aklestad – Friday, April 8th from 11 am to 2 pm at Arctic Man.Learn more and Register. Many thanks to AARP Alaska and the Dept. of Public Safety.
Check out the Backcountry Training programs available thanks to support from the Alaska Dept. of Public Safety State Troopers and AARP Alaska
Don't forget to check out the Snow Reports thanks to all the great radio stations who are participating in this program! Make possible with support from AARP Alaska, Matanuska Electric Association, Mat Su Vintage Racers and Big Lake Aurora Lions.
The Anchorage Avalanche Center is currently under reorganization. In order to better serve the needs of the Anchorage community, we need your help. Please complete our survey 
Thanks to everyone tht turned out for the annual Beacons & Eggs in Valdez! Check out the photos thanks to DB Palmer!.
February 27, 2016 – Avalanche fatality near Nelchina Glacier
January 25, 2016 – Hatcher Pass in the media spotlight. Read More Here
January 16, 2016 Avalanche fatality at Hatcher Pass
January 2, 2016 Avalanche fatality near Hatcher Pass: go to www.hatcherpassavalanchecenter.org for more details. ADN article.
As 2015 comes to a close, we want to take this opportunity to thank all of our donors and supporters. It is with your help that we have served the needs of thousands of Alaskans and others interested in what's happening with snow in Alaska. THANK YOU! It's not too late to make a tax-deductible donation to help sustain the AAIC and our network of forecast centers or memorial scholarships. DONATE NOW!
Search suspended for missing skier, Liam Walsh, at Hatcher Pass Read More… Alaska Dispatch Link
Think about your backcountry skills. Is it time to refresh or learn more about how to make informed decisions? Treat yourself or loved ones to the gift of a lifetime: an avalanche class.
Avalanche Awareness Workshops sponsored   by AARP

Congratulations to the recipients of the 2016 Mike O'Leary Memorial Avalanche Education Scholarship: James Smith, Jason Severs, John Tierney, Erik Stevens and Kevin Salys.
AAIC participated September 19th at Mat-Su College for the annual Emergency Expo and Safety Fair; more than 300 people attended. AAIC hosted the Avalanche Disaster Experience thanks to support from the Matanuska Valley Federal Credit Union. Learn more at: Mat Su EPF
Support the AAIC through Fred Meyers. Link your Rewards Card today and every purchase you make will help AAIC. Learn More FMDonationProgram
Season Recap! The AAIC and all of our centers are proud of our 2014-2015 accomplishments. Check out our END OF SEASON REPORT
Alaska range climbers rescued May 11 after triggering avalanche <here>
AIARE offers innovative and standardized avalanche education – learn more.
Do you value avalanche information and education in Alaska? Show it by becoming a member of Alaska Avalanche Information Center. If you shop Amazon, support by selecting Alaska Avalanche Information Center as your charity at Amazon Smile.
Great job Arctic Man participants. Companion Rescue classes April 9-11, 2015 at Mile 198 Richardson Hwy. Summit Lake were a success.
Way to go Tailgate Alaska. Mountain Skills classes April 3-10, MP 29 Richardson Hwy were fun!
April 2, 2015 – Guide dies in Wrangell-St.Elias cornice fall 
April 4, 2015 – Beacons and Eggs – If you attended this event, please complete our feedback survey! This is the only way we receive support from the DPS for future programs
March 14, 2015 Cantwell Avalanche, snowmachiner killed
March 11, 2015 Heli-skier survives burial
AAIC has partnered with NAOI to bring a host of classes on Backcountry Safety to Alaska thanks to support from the Alaska Department of Public Safety – State Troopers. Learn More!
Check out our calendar for upcoming events and training opportunities
Check out the 2014 Alaska Snow Safety Summit report and information <here>
January 1, 2015: Thompson Pass snowmachiner buried <here>
December 18, 2014. Turnagain skier survived full burial
December 6, 2014. Alaska Range, Rainbow Ridge backcountry skier fatal avalanche Summary <here>. Survivor's story as told by Alaska Dispatch News
Alaska Avalanche Courses for 2015-2016. Find an avalanche course near you.
Need financial assistance to take your avalanche course this winter? Read more about the Mike O'Leary Avalanche Education Scholarship
The AAIC Executive director is Debra McGhan. Contact her by email at: dmcghan@alaskasnow.org
Thank you to BCA.

Stay tuned as

 our forecasters test the Tracker3 in the field.
Thank you Ortovox for the donation of 3+ transceivers for our forecasters and instructors. We look forward to sharing our thoughts and experiences with this new transceiver.
Heli ski guide dies following Haines avalanche March 15, 2014 <here>.
For those interested in the avalanche history of Denali National Park.
Looking for avalanche education specific for women? Backcountry Babes offers many courses in Alaska.
AAIC supports Alaska Safe Rider Snowmobile Safety Education.
AAIC earns the Governor's Special Achievement Award at the 33rd annual Governor's Safety Conference for our work to establish a statewide forecast and education network. Thanks to everyone for your support and work in helping to make this dream a reality. Full press release here: 03.05.14 Press Release
Alaska Avalanche Information Center received 2012 Governor's Safety Award.
Avalanche forecasts now available on your smart phone. Download either the iOS or Android version of the app for free <here>.
Want to Learn More?: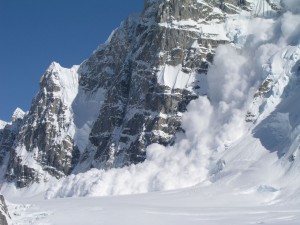 — Check the
Avalanche Courses
page often for classes near you! Find avalanche education opportunities throughout Alaska.
Support your local Alaskan avalanche center – Wear your LIVE TO RIDE ANOTHER DAY hoody today: SORRY – CURRENTLY OUT OF STOCK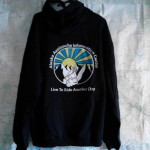 We sincerely thank all of our supporters. Companies and individuals like you are making a difference in how Alaskans think about avalanche safety.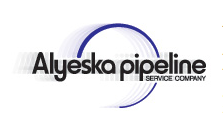 The Alaska Avalanche Information Center supports the Anchorage Avalanche Center, Cordova Avalanche Center, Haines Avalanche Center, Hatcher Pass Avalanche Center and Valdez Avalanche Center.
PO Box 911 Valdez, Alaska 99686 907.255.2242