GET THE GEAR. GET THE FORECAST. GET THE TRAINING.
News and Events:
March 29, 2015 – Backcountry Preparedness and mountain travel – 10am-2pm Arctic Valley Ski Area. Space limited – Register
Plan your timing: spring avalanche concerns
March 14, 2015 Cantwell Avalanche, snowmachiner killed
March 11, 2015 Heli-skier survives burial
AAIC has partnered with NAOI to bring a host of classes on Backcountry Safety to Alaska thanks to support from the Alaska Department of Public Safety – State Troopers. Learn More!
Check out our calendar for upcoming events and training opportunities
The AAIC is excited to announce that we will be partnering with the North America Outdoor Institute to provide avalanche and backcountry safety training across Alaska between Feb. 15 and May 31, 2015. If you would like a program for your community, please contact us at 907-255-2242 or email us at info@alaskasnow.org
Check out the Alaska Snow Safety Summit report and information <here>
Upcoming AIARE Avalanche Level 1 course at Black Rapids Lodge MP 227 Richardson Hwy in the Alaska Range. March 14-16, 2015. Details <here>
January 1, 2015: Thompson Pass snowmachiner buried <here>
December 18, 2014. Turnagain skier survived full burial
December 6, 2014. Alaska Range, Rainbow Ridge backcountry skier fatal avalanche Summary <here>. Survivor's story as told by Alaska Dispatch News
Winter has come! Check your local avalanche center forecast before heading to the mountains. Not a forecast for your area? Your observations can improve the safety of your mountain community
Alaska Avalanche Courses for 2014-2015. Find an avalanche course near you.
Need financial assistance to take your avalanche course this winter? Read more about the Mike O'Leary Avalanche Education Scholarship
The AAIC Executive director is Debra McGhan. Contact her by email at: dmcghan@alaskasnow.org
Thank you to BCA.

Stay tuned as

 our forecasters test the Tracker3 in the field.
Thank you Ortovox for the donation of 3+ transceivers for our forecasters and instructors. We look forward to sharing our thoughts and experiences with this new transceiver.
Heli ski guide dies following Haines avalanche March 15, 2014 <here>.
For those interested in the avalanche history of Denali National Park.
Project Zero – get involved.
Looking for avalanche education specific for women? Backcountry Babes offers many courses in Alaska.
AAIC supports Alaska Safe Rider Snowmobile Safety Education.
AAIC earns the Governor's Special Achievement Award at the 33rd annual Governor's Safety Conference for our work to establish a statewide forecast and education network. Thanks to everyone for your support and work in helping to make this dream a reality. Full press release here: 03.05.14 Press Release
Alaska Avalanche Information Center received 2012 Governor's Safety Award.
Avalanche forecasts now available on your smart phone. Download either the iOS or Android version of the app for free <here>.
Want to Learn More?: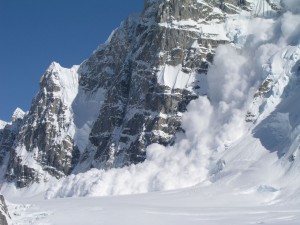 – Check the
Avalanche Courses
page often for classes near you! Find avalanche education opportunities throughout Alaska.
Support your local Alaskan avalanche center – Wear your LIVE TO RIDE ANOTHER DAY hoody today!?: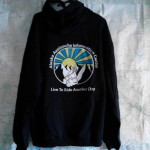 We sincerely thank all of our supporters. Companies and individuals like you are making a difference in how Alaskans think about avalanche safety.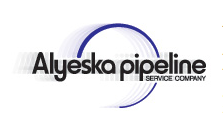 The Alaska Avalanche Information Center supports the Anchorage Avalanche Center, Cordova Avalanche Center, Haines Avalanche Center, Hatcher Pass Avalanche Center and Valdez Avalanche Center.
PO Box 911 Valdez, Alaska 99686 907.255.2242